Four Portals Nebula Original Art Jewelry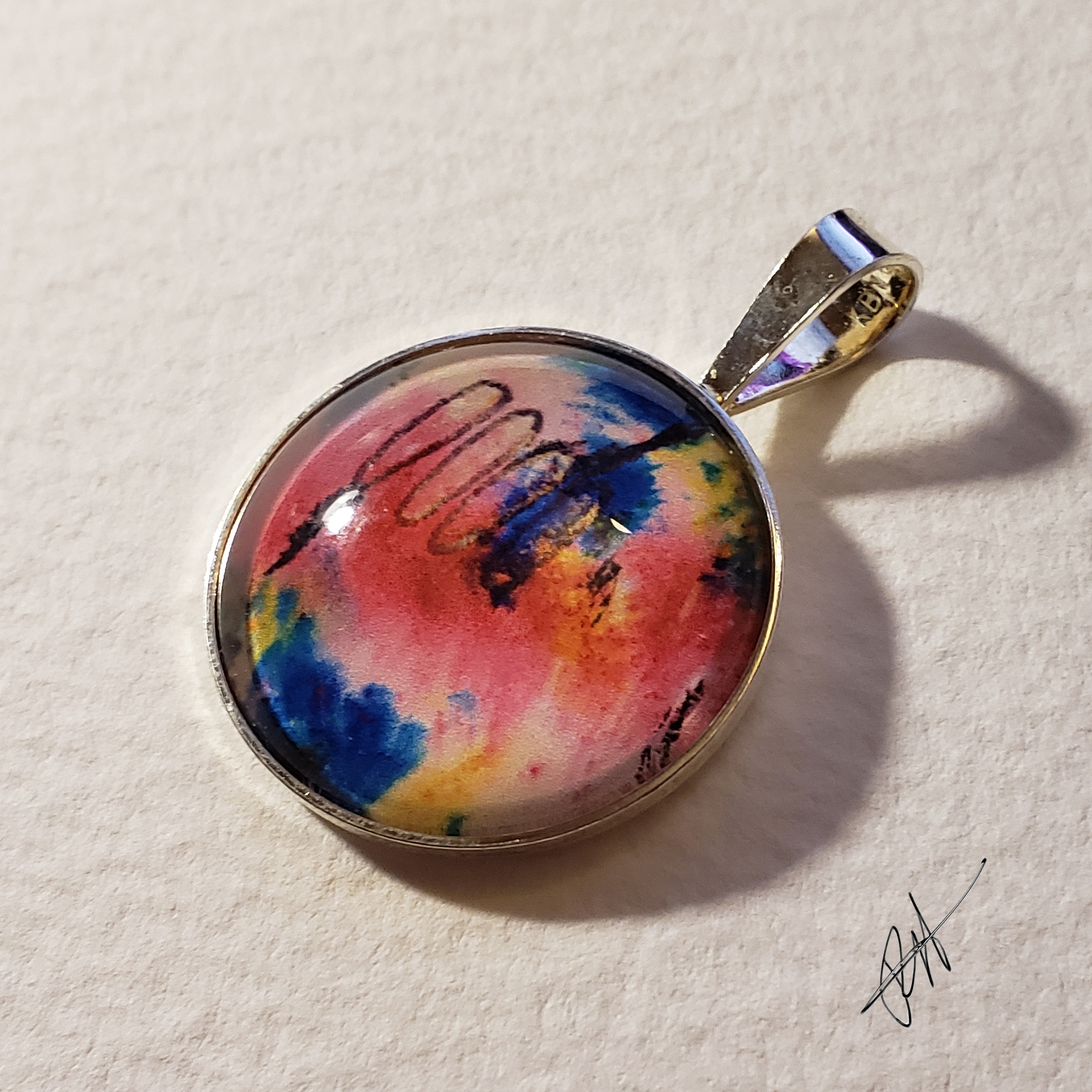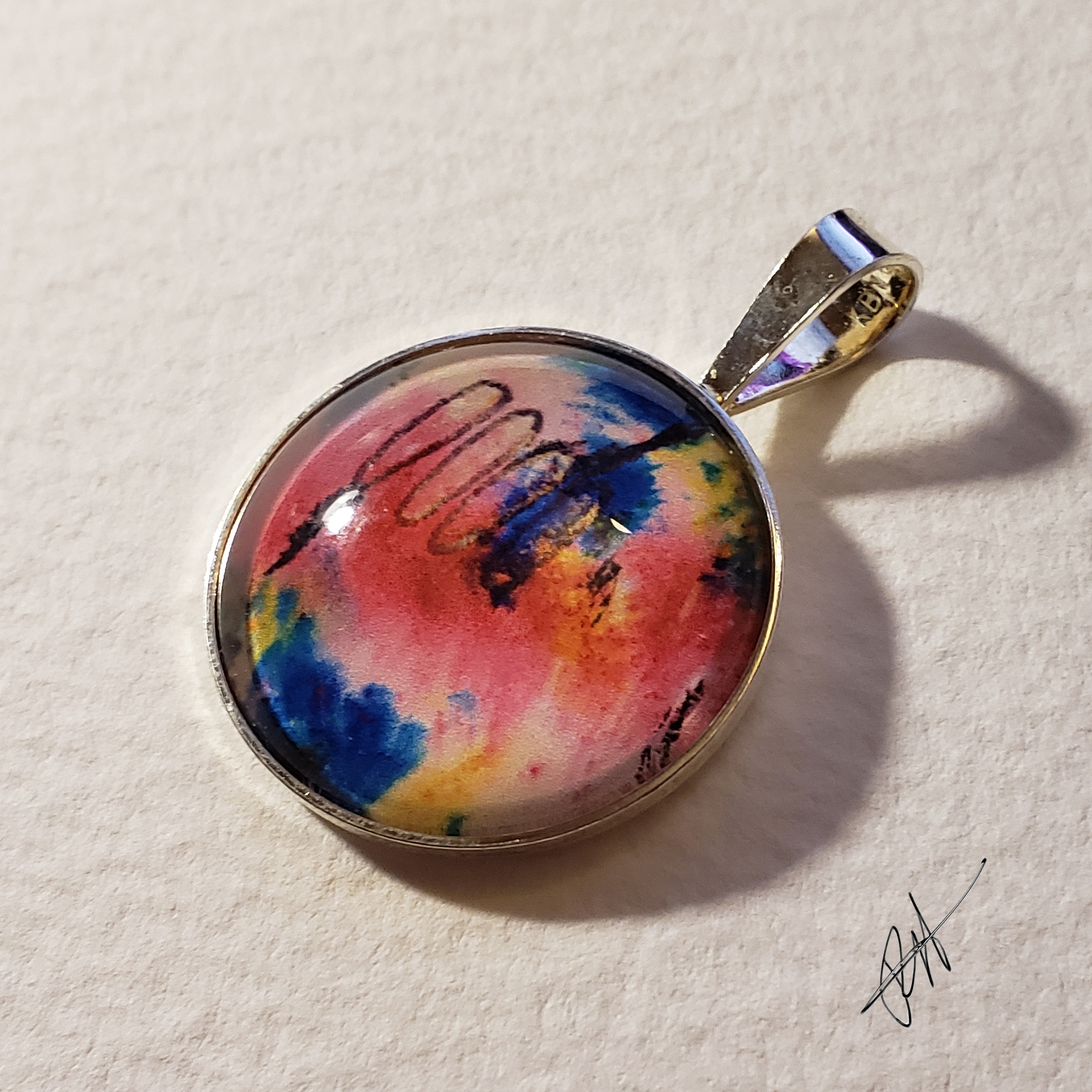 Four Portals Nebula Original Art Jewelry
I like to believe that somewhere in the cosmos there is a nebula that resembles this.
Original Painting on Paper: Watercolors, acrylics, Aqua Bronze on Saunders Waterford paper, Size 7" x 5". The original art may be available in the Cosmic section of the site.
Jewelry Info below.
Jewelry (Necklace $39.00 Earrings $39.00):
Miniaturized original art set under glass in a sterling silver setting.
Sterling silver chain (styles vary) is included with the pendant.
Earrings (not shown) have .925 Argentium hypoallergenic ear wires.
Hypoallergenic Niobium ear wires may be substituted on request at no extra charge.